Advertisements:

Wow, it's been a long time since I posted something for you. I really didn't mean to be away so long. I guess I got caught up in last minute summer activities and believe it or not.........quilting!


I've had fabric spread out here, there and everywhere it seems.
I can't believe I got Clutch's little tushy in this picture!
What have I been doing with all those pretty prints?
I'm working on blocks for a Roseville Album quilt!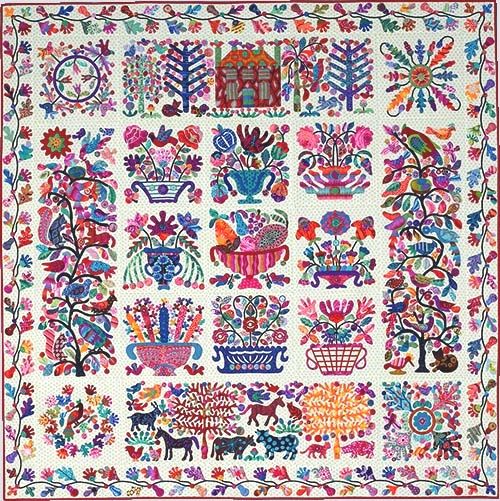 I had been collecting Kaffe Fassett fabrics to make Kim McLean's Flower Pots quilt but when Brenda suggested we make the Roseville quilt now I decided I could do both quilts! Several of our friends have joined in and we're having so much fun. Some of them are making Flower Pots, some are making Lollypop Trees, and others are working on quilts from Kaffe's books.
There's a very nice group of quilters who are all working on Kim's applique patterns. You can see their work on the Glorious Applique blog. Wonderful eye candy and inspiration for using different styles of fabrics her unique designs. Trust me, you really need to go over there and take a look.


I've been doing more than my share of online shopping to add to my collection of Westminster fabrics. If you want some of these great prints for your stash there's a sale going on at Fabrics.com. All of their Westminster fabrics are 10% - 50% off. I got some great buys at $5.98 a yard and free shipping!

You'll probably find the largest selection of
Kaffe Fassett
style fabrics at
Glorious Color
. I chuckled this week when I realized it was the first week in the last month that I didn't have an order coming from them.
All of this fun time doesn't mean I've forgotten about our
Cherry Trees
block for this month. I've actually been working on it since the end of September. It turned out to be a very interesting block so it's taken me a little longer to finish the pattern but I'll post it in the next day or two. Lots of pictures and lots of information on the block. I think it'll be worth the wait.
Until then........