Advertisements:

Time, time............I don't have enough time! I really dislike that feeling and today I feel like I'm on the verge of meltdown which I dislike even more. I'm going to take a deep breath, go pound out some hymns on the piano and reboot my brain. Before I do that I wanted to let you know this month's Dream Garden block is ready for you to download.
Block 10
As we go through the rain of fall and head toward the snow of winter I hope you'll enjoy stitching on these pretty flowers until spring comes around next year.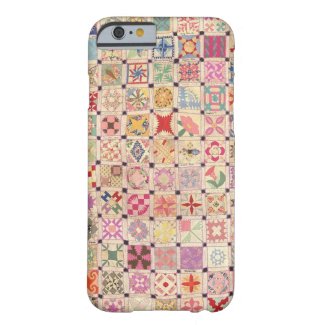 Midget Blocks iPhone 6 case
by
ssquilt
Check out other Quilt Casemate Cases at
zazzle.com
Did you get a new iPhone 6? I was shocked to find out my Midget Block case over at Zazzle was in the top 25 quilt cases being sold. I made that case a long time ago for a customer and guess I should have ordered one for myself but I never got around to it.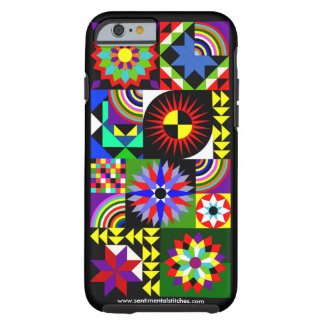 Quilt Collage iPhone Case Tough iPhone 6 Case
by
ssquilt
Browse for
iPhone 6 Cases
at
Zazzle.
I designed this case for myself a few years ago when I got my iPhone 5 and used it for my iPhone 5s too. I've love it and was really sad when they changed the size for the iPhone 6. All my beautiful cases no longer fit my phone. I've never listed this case in my Zazzle store but probably should have. I'm constantly asked "where did you get your case"?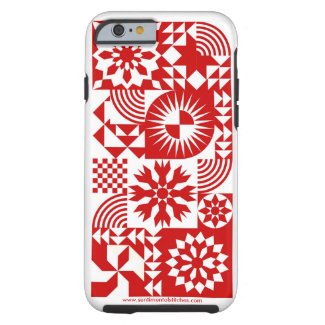 Red and White Quilt iPhone 6 Case
by
ssquilt
See more Red Casemate Cases at
zazzle.com
Since I'm going to Houston next week for the Ruby Jubilee 40th Anniversary International Quilt Festival I thought I should have a red and white case for my phone so I recolored my favorite Quilt Collage case. It hasn't arrived yet but I thought I'd share them with you in this post. Trust me, I don't get rich off these. If you order one (you can get them for any phone) I might get to buy myself a latte in Shipshewana next month but they are fun and I thought you'd like them.
That's it for today - don't forget to download your block and take a stitch or two in your current project!