Advertisements:

It's been a busy week around Grand Rapids. The American Quilter's Society show has been in town since Wednesday. I think they call it Quilt Week Grand Rapids. Since I have Violet with me on Tuesday, Wednesday and Thursday I thought it would be the perfect time for her to visit her first quilt show.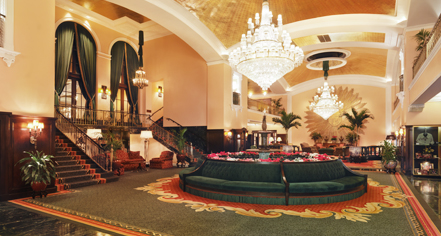 Our little polka dot was very impressed with the Amway Grand Plaza Hotel so I know she has a taste for the finer things in life!
We had so much fun and no one was more shocked than I was when the first fabric she reached for was a blue batik! That would probably be near the bottom of my shopping list but I may have to rethink all that as time goes by.
We didn't buy that piece of blue batik but I did find some other treasures. Quilt show shopping is sooooo much fun!
I couldn't resist the pattern for the adorable runner.
Some beautiful Kaffe Fassett and Phillip Jacobs prints.
Some pretty repros! I wish I'd bought more of the red and blue prints.
A pattern or two or three............
You can never have too many polka dots!
We put the stroller in the package check in (thank you West Michigan Quilters Guild) and donned the Baby Bjorn to get up close and personal with all there was to see.
We took lots of pictures and I put them together in a slide show for you. I hope you have a few minutes to take a break and enjoy some of the quilts at the show.